Fertilizer Services:
Scotts® Secure Nutrients™
Like grass, Scotts® Secure Nutrients™ responds to nature's cues. As temperature and soil activity spur turf growth, Scotts® Secure Nutrients™ begin dosing to match this demand.
Scotts® Secure Nutrients™ unique, patented coating creates a durable shell that secures nutrients in the turf. The granular fertilizer consists of round, uniform sized particles for ease of handling, even distribution, and consistent application.
The benefits of Scotts® Secure Nutrients™ Technology include;
Most advanced controlled-release technology

Superior polymer coating

Consistent and predictable release all season

Exceptional performance that evenly feeds the lawn for months

Ecology friendly, minimizing soil leaching and atmospheric volitization

Eliminates growth surges resulting in less mowing frequency and disposal of clippings
Request A Quote
Fill in the form below and we'll have a customer representative contact you!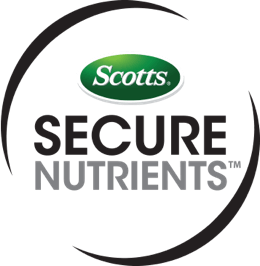 Keep your lawn green across all seasons.
With almost 150 years in the turf business, Scotts® knows turf. Scotts® have leveraged their expertise in turf science to design a unique formula built especially for professional turf care with particles that protect nutrients from seasonal losses. This ensures a consistent nutrient delivery that helps turfgrass grow evenly and greener.
Nourish your lawn and landscape with Nutri-Lawn. Our lawn care technicians will provide advice on how to get your grass looking lush, including recommended cultural practices for your lawn that will help you keep it healthy and robust.
Talk to your local Nutri-Lawn to learn more about our range of fertilizer services, as well as other ecology friendly lawn care services catered for your area.
We Nourish Lawns and Lives
Postal Code or Zip Code Not Found
Please select your city from the list below
Get promotions, pricing and special offers
Find Your Local Nutri-Lawn