other services:
Landscape Lighting
Your house is your home, so why not shed some light on it?
Showcase your exterior landscape with a specially-designed landscape lighting system. Outdoor lighting systems enhance the appearance and safety of your yard, garden, patio, and property. Our exterior lighting experts will help you create a elegant look and feel for your landscape with the strategic use of soft, subtle illumination.
Drastically improve the curb appeal of your home and avoid injuring guests by lighting up your exterior. Landscape Lighting can be installed to improve the design and safety of:
Pools
Decks
Pathways
Entrances
Architectural elements
Fill in the form below and we'll have a customer representative contact you!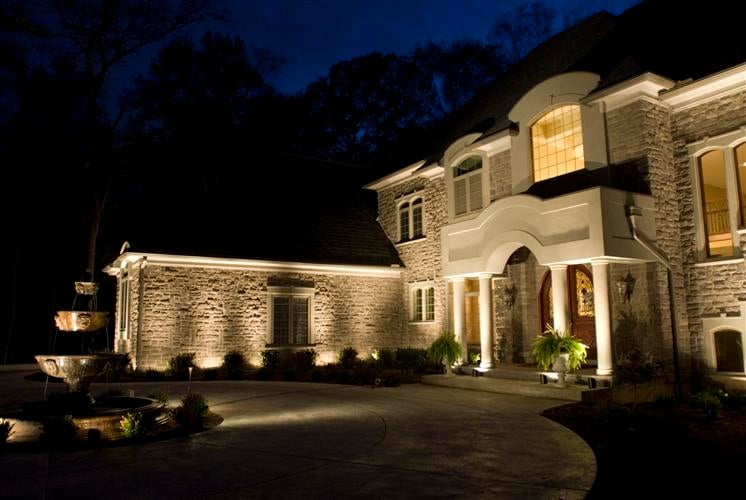 Landscape lighting adds atmosphere, highlighting your beautiful home.
Please note that Landscape Lighting is only available at select Nutri-Lawn locations.
Talk to your local Nutri-Lawn to find out if our Landscape Lighting services are available in your area, as well as other ecology-friendly lawn care and weed control services.
Postal Code or Zip Code Not Found
Please select your city from the list below
Get promotions, pricing and special offers
Find Your Local Nutri-Lawn