weed control services:
Crack and Crevice Control
Crack And Crevice Control
Some weeds are persistent enough to grow through cracks and crevices around your home. Nobody likes those weeds; they're ugly, unsightly, and can be a major hassle to control.

Luckily, with Nutri-Lawn you can effectively eliminate unsightly weeds and grasses growing in and around hard surfaces such as driveways, sidewalks, interlocking patio stones, pavers, and pool decks.

Get your property back to its natural beauty and eliminate weeds growing in cracks and crevices. Our non-selective weed control products are safely applied in accordance to provincial regulations and will not cause staining or damage to the hard surfaces where the weeds are treated.

Crack and crevice control can be started anytime or scheduled regularly throughout the season. Regular scheduled visits will help ensure any new weeds are controlled before they become a problem.
Request A Quote
Fill in the form below and we'll have a customer representative contact you!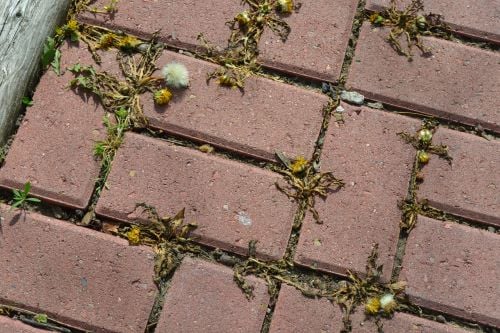 Prevent weeds from growing between pavers
Nourish your lawn with Nutri-Lawn. Our lawn care technicians will provide advice on how to get your grass looking lush, including recommended cultural practices that will help you enjoy your landscape again, and improve your curb appeal.

Talk to your local Nutri-Lawn to learn more about our Crack & Crevice Control service, as well as other ecology-friendly lawn care services catered for your area.