weed control:
Traditional IPM Weed Control
Traditional IPM Weed Control
Broadleaf weeds compete with your lawn for that same piece of prime real estate. They can be very aggressive, and even the best maintained lawns are prone to infestation.

Look after your lawn with weed control services from Nutri-Lawn. Available in accordance with provincial and local pesticide regulation, our Traditional Weed Control effectively eliminates broadleaf weeds using synthetic herbicides. Weed control results are very predictable and are specially designed to selectively eliminate a wide range of broadleaf weeds, without any risk of harming the lawn.

Weed applications are carefully applied using Integrated Pest Management (IPM) principals, thereby minimizing the use of herbicides. Spot applications are used to effectively target each individual weed reducing the need to blanket spray the entire lawn area where weeds don't exist.

Traditional weed control has no pre-emergent capability, meaning new weeds have the potential to grow at any time. Some weeds, specifically the creeping type can be more difficult to control. These weeds may require several applications to effectively eliminate, thus scheduling regular weed treatments may be required or included as part of your lawn care program.
Request A Quote
Fill in the form below and we'll have a customer representative contact you!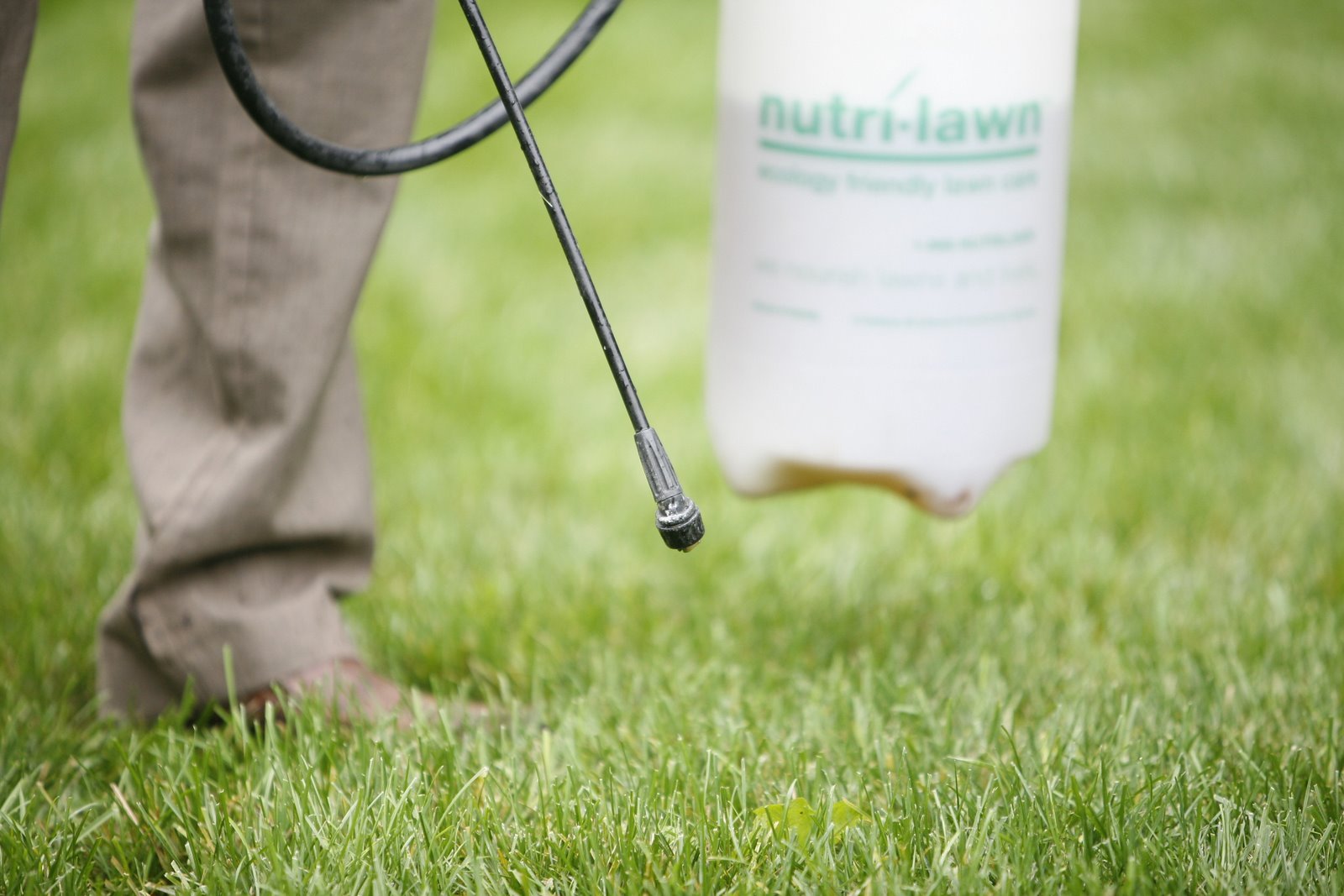 Defend and improve your lawn with Spot Weed Control
Taking a proactive approach to preventing weeds is important for the health of your lawn. The best, natural defense against weeds is maintaining a thick and healthy lawn capable of out-competing weeds and tolerating minor insect feeding.

READ > Your Best Defense Against Weed Infestations

Traditional weed control does not provide effective control for crabgrass infestations; selective grassy weed herbicides are required to eliminate crabgrass.
Weed Control From Nutri-Lawn