Lawn Services:
Slitseeding
Slitseeding
Revitalize your tired or damaged lawn and have it looking just like new again. Our Slitseeding service effectively repairs weak, bare, and thin areas of your lawn, leaving them full of new grass before you know it!

Slitseeding is performed using a special machine called a slitseeder that slices shallow vertical rows into the soil. These vertical rows are cut in multiple directions while seed is impregnated directly down into these rows, ensuring excellent seed-to-soil contact, optimizing seed germination and improving turf establishment.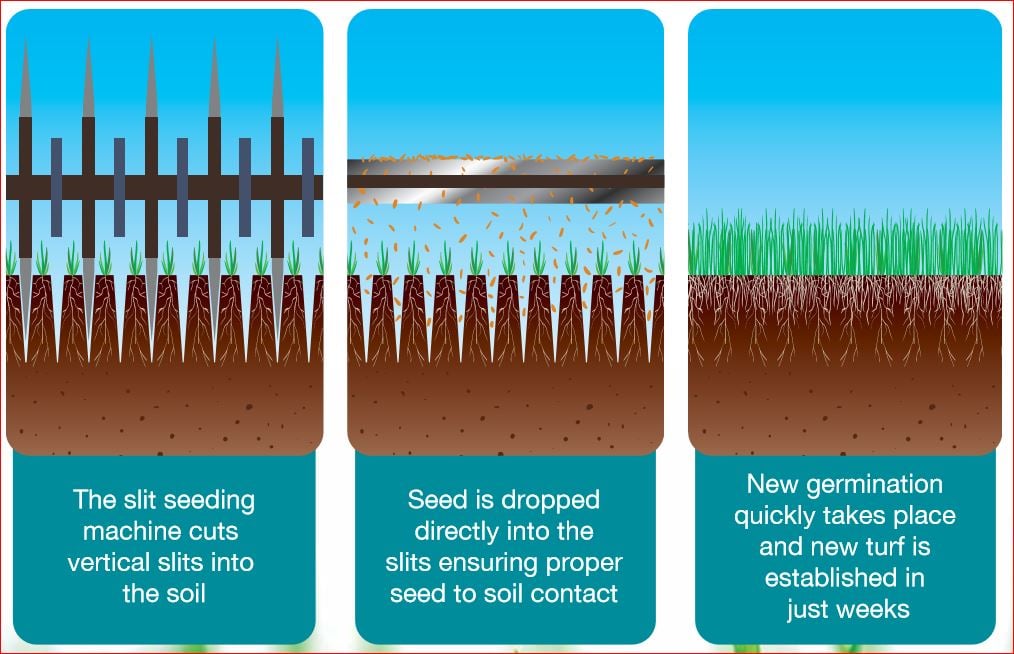 Fill in the form below and we'll have a customer representative contact you!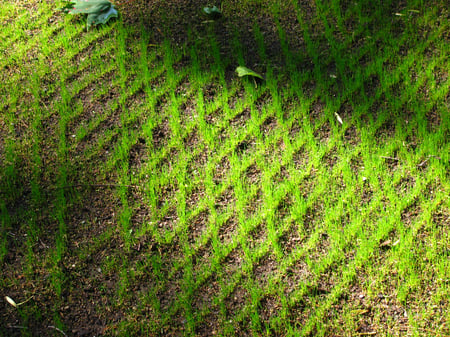 Fill in rough patches with slitseed establishment.
Slitseeding helps to:
Improve thin, bare spots and areas requiring renovation
Introduce new seed that resists drought, insect and disease pressures
Save money on costly new sod installation
At Nutri-Lawn, we:
Only use premium certified grass seed.
The seed is carefully selected and customized for your lawn's growing conditions and requirements.
We recommend our Organics Plus Topdressing. Organic topdressing provides many benefits including further enhancing seed germination and establishment.