Lawn Services:
3-in-1 Seed & Feed
3-in-1 Seed & Feed
Enhance your lawn with an application of our premium 3-in-1 granular Seed & Feed service. Our Seed & Feed product contains a unique proprietary mixture of 100% certified grass seed, 100% weed-free granulated organic topdressing, and a starter fertilizer packed with plant essential nutrients. These ingredients are specially combined and formulated to enrich poor soils and improve overall turf thickness all in one step.
Other benefits of our 3-in-1 Seed & Feed include:
Increases turf density and discourages weed infestations
Optimizes seed germination and promotes quick turf establishment
Valuable organic material that improves soil quality and increases microbial activity
Contains vital micro-organisms that help fight turf disease
Seed and Feed is carefully spread and evenly applied across the lawn, delivering the required amount of nutrients, grass seed and fertilizer to meet the lawns requirements and ensure it grows healthy.
Fill in the form below and we'll have a customer representative contact you!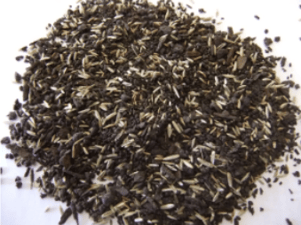 Nourish your grass with 3-in-1 seed and feed.
Seed and Feed is perfect for established lawns that require more than just overseeding. It's great for rejuvenating tired lawns that suffer from poor soil conditions and lack plant essential nutrients. It's also ideal for repairing thin, weak lawns that have minor areas of concern.

Combining an application of Seed & Feed along with a Core Aeration is an excellent way to further enhance the benefits of Seed & Feed. Optimal performance can easily be achieved when both services are performed together.

Contact your local Nutri-Lawn to learn more about our 3-in-1 Seed & Feed service, as well as other ecology friendly lawn care services catered for your area.