Lawn Services:
Granulated Organic Compost
Granulated Organic Compost
Nourish your lawn with our premium granulated organic compost. Specially derived from a combination of plant-based sources, our granulated compost is a truly sustainable nutrient source. Free from any pathogens its CFIA registered, weed seed free, and has no unpleasant odor.
Each granule is homogeneous formulated containing equal nutrition ensuring consistent uniformity. Beneficial ingredients including, sea kelp, humic acid, and iron are uniquely blended to enhance performance.
Our granulated compost is specially designed to:
feed beneficial soil biology

improve nutrient uptake

refine soil structure

Increase soil water holding capacity

maximize plant health
Fill in the form below and we'll have a customer representative contact you!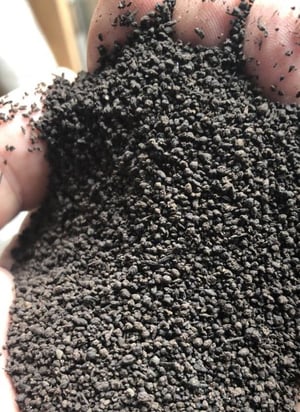 Granulated Organic Compost Close-up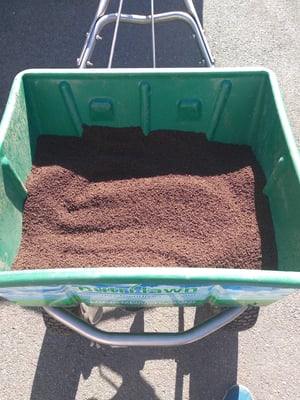 Our granulated compost is dust free and is evenly and uniformly applied through our fertilizer spreaders. It is perfect for established lawns, tired lawns that need a rejuvenation and lack from poor soil conditions.

Combining an application of Granulated organic compost along with a
Core Aeration
and Overseeding is an excellent way to further enhance the benefits. Optimal performance can easily be achieved when both services are performed together.
Contact your local Nutri-Lawn to learn more about our Granulated Organic Compost service, as well as other ecology friendly lawn care services catered for your area.