Fertilizer Services:
Tree & Shrub Care
Tree & Shrub Care
Promote growth and protect beauty by providing your trees and shrubs the nourishment they need.
At Nutri-Lawn, we believe that feeding the plants in our environment can make an impact well beyond our time. To plant a tree is just the foundation of a healthy landscape, so it makes sense to feed the with the nutrients they need to thrive.
Nutrients and micro-organisms help protect your plants but also accelerate their growth and beauty. Vibrant colors and a full canopy of growth is what you envisioned when you planted that tree, so make it reality with our DeepFeed Tree and Shrub Care program. We inject the fertilizer directly into the soil, as close to the root zone as possible and in multiple locations under and around each plant.
Our DeepFeed service nourishes and feeds the soil, thereby creating a robust and healthy rooting environment which will minimize both man-made and natural stress.

Request A Quote
Fill in the form below and we'll have a customer representative contact you!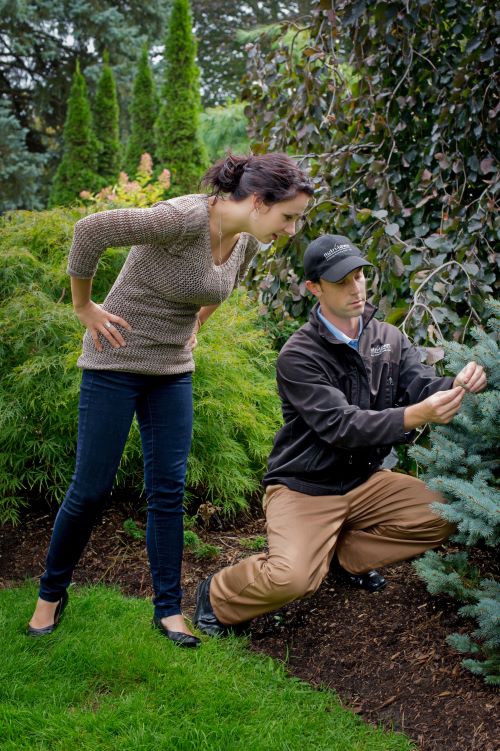 Turn your lawn into a lush paradise with tree and shrub care fertilizer services.
DeepFeed is a 2 visit program that includes a Spring and Fall Deep Root Injection of slow release liquid fertilizer; a specialty blend of essential ornamental nutrients and beneficial organisms engineered for tree and shrub applications.
Nourish your lawn with Nutri-Lawn. Our lawn care technicians will provide advice on how to get your lawn and landscape looking lush, as well as offering expert recommendations on our range of fertilizer options.
Talk to your local Nutri-Lawn to learn more about Tree & Shrub Care, as well as other ecology friendly lawn care services catered for your area.



Better Fertilizer, Better Lawn