Penticton LAWN CARE AND WEED CONTROL PROGRAMS
PROUDLY SERVICING PENTICTON, KELOWNA, WEST KELOWNA, VERNON, AND THE SURROUNDING OKANAGAN VALLEY
Encourage and develop a thick, healthy, green lawn with industry leading product technology and service equipment. Each of our Nourishment Programs are seasonally timed for success, all using an ecology friendly approach to turf management.
You'll stay up to date with the status of your lawn thanks to our Custom Evaluation Report, a detailed inspection that evaluates the condition of your turf. This custom report is specially prepared for your unique lawn and landscape, and is included with every service program.
*Prices based on a prepaid program for an average 2,000sq.ft. lawn. Smaller lawns or front lawns only may be less. GST extra.

IDEAL FOR
Customers who want the essential package for lush, healthy grass
$254.13
Starting price per season
OUR MOST POPULAR PROGRAM

IDEAL FOR
Get the ULTIMATE package to care for your lawn
Slow Release Fertilizer
6 Seasonally Timed Applications for Optimal Performance


Winterizer Fertilizer
Winter Root Builder Application
IPM Broadleaf Weed Control
Season Long Broadleaf Weed Control Every Visit
Custom Lawn Evaluation
Detailed Inspections & Lawn Monitoring Every Visit


IDEAL FOR
Perfect for the environmentally-conscious homeowner
$327.75
Starting price per season
Organic Fertilizer
Premium Organic Based Fertilizer Applications Season Long


Kelp Seaweed Extract
Enhances Nutrient Availability, Strengthens Roots, & Aids in Recovery
TREE & SHRUB CARE PROGRAMS

Nutri-Lawn offers Ornamental tree & shrub care programs as well as the full complement of Fruit Tree care programs. Customers can buy one or the other, or combine both programs to cover care for all their plant material.

Ornamental Tree Care
$50.00
Starting price per application
This is focused on non-fruit trees and consists of a Dormant Oil application in early Spring (Feb/March), granular slow-release shrub & hedge fertilizer in April, then 4 inspection visits, one per month May through August, to monitor for disease & pests and apply any necessary treatments. There a total of 6 visits in the full program.

Our Most Popular Lawn Care Services

Fertilizer Services
Make sure your lawn stays thick and healthy all season long. Our premium custom-blend fertilizer is evenly applied and seasonally adjusted for lush, green grass.

Weed Control
Eliminate weed infestations without harming your lawn. Our selective broadleaf weed control is specially designed to effectively control those wicked weeds.

Insect Control
Prevent destructive insects from feeding on your grass. Our insect control products eliminate insects and protect your lawn from extensive damage.

Lawn Services
Improve the overall health of your lawn with our wide selection of lawn services. Sort out your soil with core aeration or promote new growth with overseeding – your lawn will love you for it.

Other Services
At Nutri-Lawn , we also offer a number of other services. Give us a call for more details.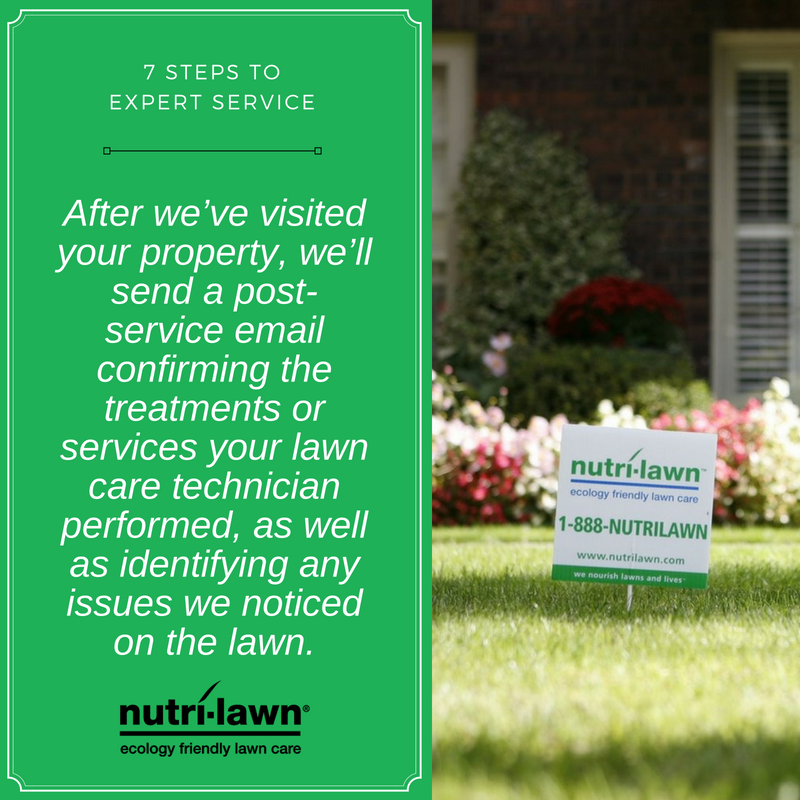 At Nutri-Lawn, we do the right thing, and we call this quality. We are dedicated to maintaining our position as the Kelowna's leading lawn care company through an extraordinary level of customer service and an unending commitment to the best products and practices in the marketplace.
We are a family owned, full-service Landscape Maintenance Company proudly servicing some of the finest lawns and landscapes in our Valley. We have 33 years of expertise, specific to the Kelowna region, provincially licensed lawn technicians, and an agronomist on staff that can prescribe nutritional and control products specific for your lawn and tree conditions.
We provide a full range of programs and services for you to choose from to keep your lawn and landscape healthy all season long. Call us, and experience our award winning customer service right from the very start!
Backed by Our 100% Customer Satisfaction Guarantee
Our Kelowna lawn care team is ready to serve you. Ask about our ecology-friendly weed control, insect control, fertilizers, and other seasonal services for the greenest grass.
What Our Penticton Customers are Saying
Thank you for all the 5-star ratings and reviews. We're here because of you.
"Your company saved by lawn. I love you guys!"
Michael
"Chad always provides good service, my pasture has come along nicely with all the rain and recent fertilization - timing worked out well."
Sharon
"I just wanted to let you know that I'm totally impressed with my Nutri-lawn experience. Everything so far has been done as promised when promised and flawlessly. "
David
Meet Your Penticton Team
Schedule your free estimate and start your Nutri-Lawn service with trusted, courteous experts.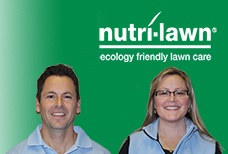 Chad & Kelly Scott
Owners
Office Manager: Kim Onderstal
Production Manager: Shane Tingle
Address:
2490B Ross Road
West Kelowna, BC V1Z 1M1
Phone: (250) 462-1220
Email: penticton@nutrilawn.com