Fertilizer Services:
PurKote™ Fertilizer
PurKote™ Adaptive Nutrient Delivery is precisely designed to release plant essential nutrients for the exact rate compatible for the lawns requirement. PurKote™ is the next generation of polymer-coated controlled-release fertilizer specially developed to revolutionize the professional lawn care industry.
PurKote™ is trademarked by its purple colour (the POWER of PURPLE). Each granule is encapsulated in a proprietary polymer coating that releases the nutrient source feeding the lawn evenly for months with a single application.
ADAPTIVE l NUTRIENT l DELIVERY
Next Generation Fertilizer
Consistent Predictable Nutrient Release
Environmentally-Friendly Profile
Superior Coating - Thinner, more Durable
Customized Release Profiles for each Region
State-of-the-art Production Process
Request A Quote
Fill in the form below and we'll have a customer representative contact you!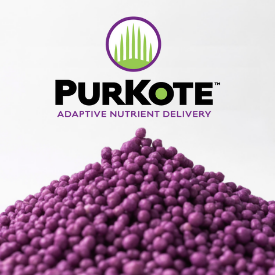 Feed your lawn for months with PurKote™ fertilizer.
Nourish your lawn and landscape with Nutri-Lawn. Our lawn care technicians will provide advice on how to get your grass looking lush, including recommended cultural practices for your lawn that will help you keep it healthy and robust.
Talk to your local Nutri-Lawn to learn more about our range of fertilizer services, as well as other ecology-friendly lawn care services catered for your area.
We Nourish Lawns and Lives
Postal Code or Zip Code Not Found
Please select your city from the list below
Get promotions, pricing and special offers
Find Your Local Nutri-Lawn