Lawn Care and Weed Control Programs
Proudly serving Markham, Thornhill, Richmond Hill and Unionville
Encourage and develop a thick, healthy, green lawn with industry leading product technology and service equipment. Each of our Nourishment Programs are seasonally timed for success, all using an ecology friendly approach to turf management.
You'll stay up to date with the status of your lawn thanks to our Custom Evaluation Report, a detailed inspection that evaluates the condition of your turf. This custom report is specially prepared for your unique lawn and landscape, and is included with every service program.

Ideal For
Lawns with weed issues and lacking nourishment
$294.09 + HST
Starting price per season

Ideal For
Lawns with weed infestations, thin spots, poor colour
$303.07 + HST
Starting price per season
Controlled Release Fertilizer Technology
Season Long Fertilizer Applications
Fiesta Weed Control
3 Broadleaf Weed Control Applications
Turf Fuel Bio Stimulant Sea Kelp
Great for reducing drought stress
Custom Lawn Evaluation
Detailed inspection and Analysis Report

*Price is for lawns up to 1000 sq ft.
*This is a prepaid price
Markham Other Services & Programs
Landscape Lighting
Showcase your exterior landscape with a specially-designed landscape lighting system. Outdoor lighting systems enhance the appearance and safety of your yard, garden, patio, and property. Our exterior lighting experts will help you create an elegant look and feel for your landscape with the strategic use of soft, subtle illumination.
SEE OUR MOST POPULAR LAWN CARE SERVICES

Fertilizer Services
Make sure your lawn stays thick and healthy all season long. Our premium custom-blend fertilizer is evenly applied and seasonally adjusted for lush, green grass.
Controlled Release Fertilizer
Slow Release Nutrients
Kelp Seaweed Extracts
Tree & Shrub Care

Weed Control
Eliminate weed infestations without harming your lawn. Our selective broadleaf weed control is specially designed to effectively control those wicked weeds.
Fiesta Weed Control
Crack & Crevice Control
Noxious Weed Control

Insect Control
Prevent destructive insects from feeding on your grass. Our insect control products eliminate insects and protect your lawn from extensive damage.
White Grub Control
Chinch Bug Control
Crane Fly Control
Mosquito Control
Tick Control
Exterior Pest Control
Gypsy Moth Control

Lawn Services
Improve the overall health of your lawn with our wide selection of lawn services. Sort out your soil with a core aeration or promote new growth with overseeding – your lawn will love you for it.
Core Aeration
Overseeding
3-in-1 Seed & Feed
Slitseeding
Organic Topdressing
Power Raking
Liquid Aeration

Other Services
We also specialize in
Irrigation Services
Commercial Services
Landscape Lighting
Christmas Lighting
Why Choose Markham Lawn Care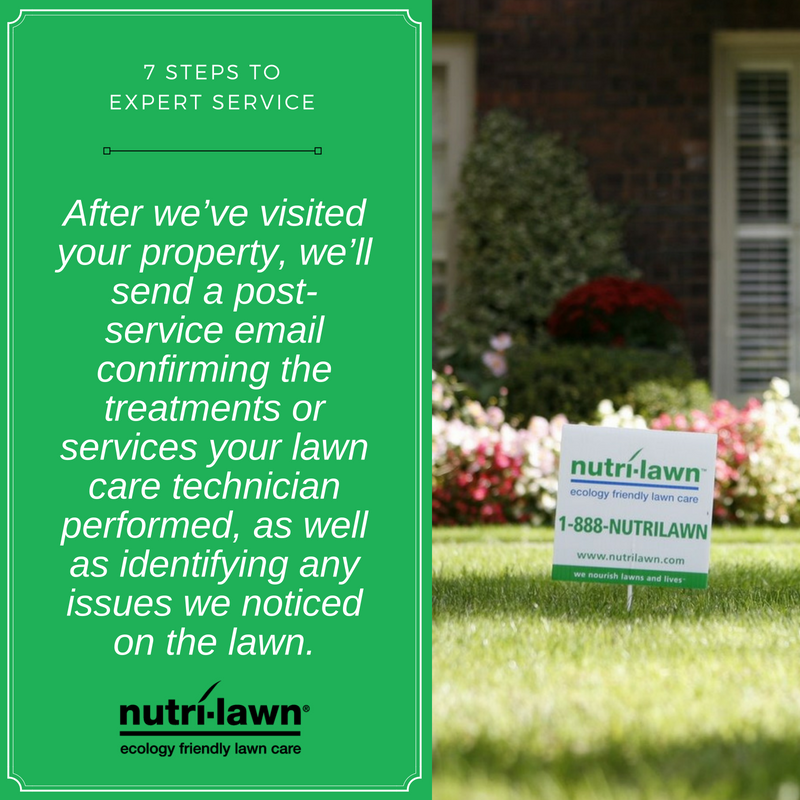 Locally owned and operated, Nutri-Lawn is the leader in organic lawn care and specializes in eco-friendly products and services for your lawn. Boasting an A+ Accredited Rating from the Better Business Bureau, we pride ourselves in delivering the highest level of customer service.
Markham climate conditions present many challenges for maintaining healthy grass. That's where we can help; with specially designed lawn care programs, our seasonally adjusted fertilizer blends are formulated to keep your lawn lush green all season long, while treating your weeds, too. Acidic soil pH conditions are neutralized with lime applications and moss infestations are treated with our effective moss control products.
Backed by Our 100% Customer Satisfaction Guarantee
Our Markham lawn care team is ready to serve you. Ask about our ecology-friendly weed control, insect control, fertilizers, and other seasonal services for the greenest grass.
What Our Markham Customers are Saying
Thank you for all the 5-star ratings and reviews. We're here because of you.
Meet Your Markham Team
Schedule your free estimate and start your Nutri-Lawn service with trusted, courteous experts.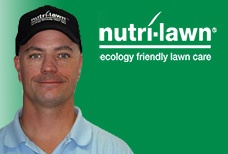 Keith Williams & Chris Fulawka
Owners & Operators
Operations Manager: Steve Neidermair
Customer Experience Manager: Tyrell-Anne Williams


Address:
14 Gormley Industrial Ave #1
Gormley, ON L0H 1G0
Phone: (905) 887-5296
Email: markham@nutrilawn.com